We already have the finalist choirs for the "Arnotegui" medieval and renaissance choral music competition:

Salix Cantor
Salix Cantor is a vocal group with members with long experience in vocal music which, under the direction of Francisco Ruiz, was founded in 2012 with the intention of tackling an ancient vocal repertoire, from the Renaissance and Baroque periods, while seeking coincidences and points of union with the music of other periods, especially with the polyphonic repertoire of the last hundred years.
Salix Cantor approaches a wide repertoire, both ancient and contemporary, with pieces by a variety of composers. The group's philosophy in the elaboration of its programmes is based on the dissemination of works that are infrequent in the usual choral repertoires, as well as on the research and recovery of forgotten pieces of our musical heritage.
Translated with www.DeepL.com/Translator (free version)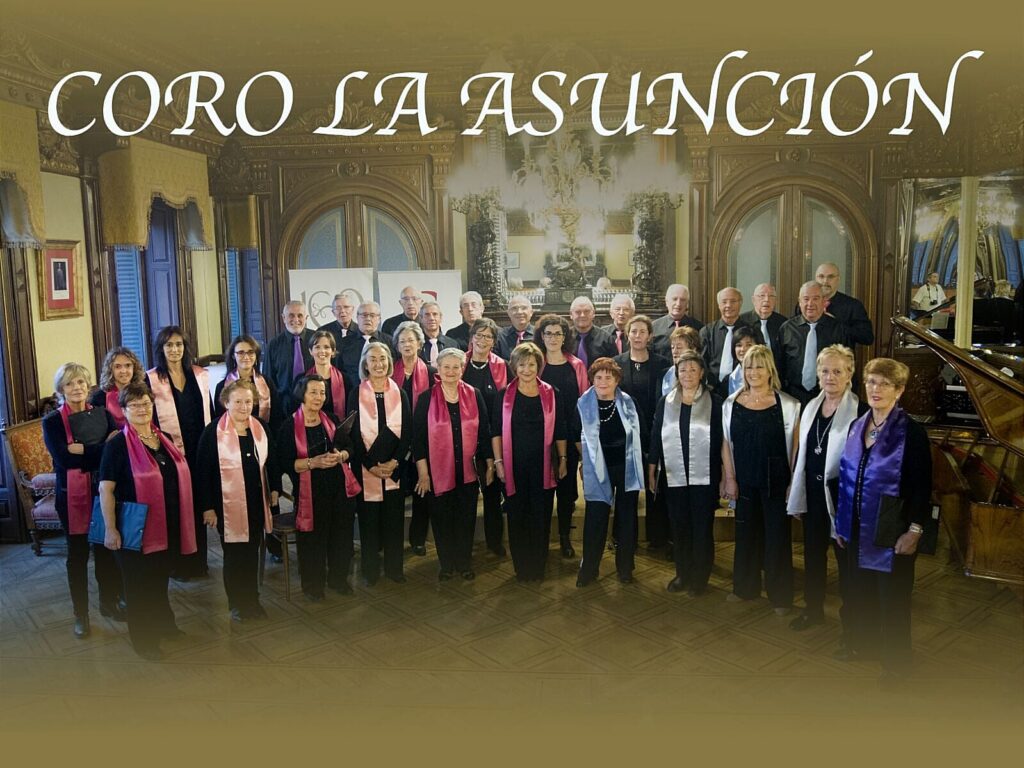 CORO LA ASUNCIÓN
PAMPLONA/IRUÑA
History
With the desire to solemnize some special festivities, (Christmas, Holy Week etc…), we began to sing a small group, about 25 years ago, under the direction of Francisco Villanueva. We did everything in the shadow of our beloved Parish Church of the Assumption. This group grew in number and in "musical wisdom". On occasions it took part in special celebrations, village festivals, charity festivals, etc. When it came of age it began to take part in serious competitions, such as Tolosa, Ejea de los Caballeros (First Prize in 1992 and 2001), Autol-Rioja with First Prize in 1991, Torrevieja (First Prize in Polyphony (1992); it also took part in Portugalete in the Canción Juvenil Marinera, obtaining First Prize. We have participated in the Catalan Week, and outside the country, in France.
And in 2010 in the Cathedral of Luxembourg and in 2012 in the Cathedral of Cologne in Germany. Francisco Villanueva, Director. Since 2014 this choir has been conducted by Beatriz Aguirre.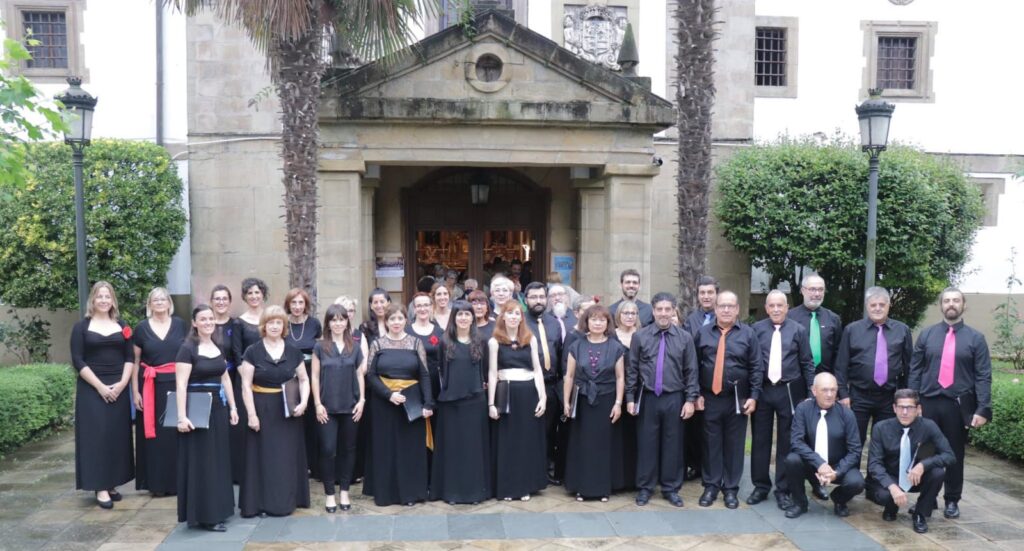 ALBOKA ABESBATZA
Alboka Abesbatza is an amateur choir that works with a great spirit of self-improvement and cultivates not only sacred and traditional Basque music, but also performs, with enthusiasm, songs from other regions and cultures, always in the dynamic of undertaking works that are ever more audacious in conception and difficulty.
In addition, Alboka Abesbatza promotes local culture by performing with other local and international cultural groups, thus spreading Basque culture to other regions and countries through the choral exchanges it organises.